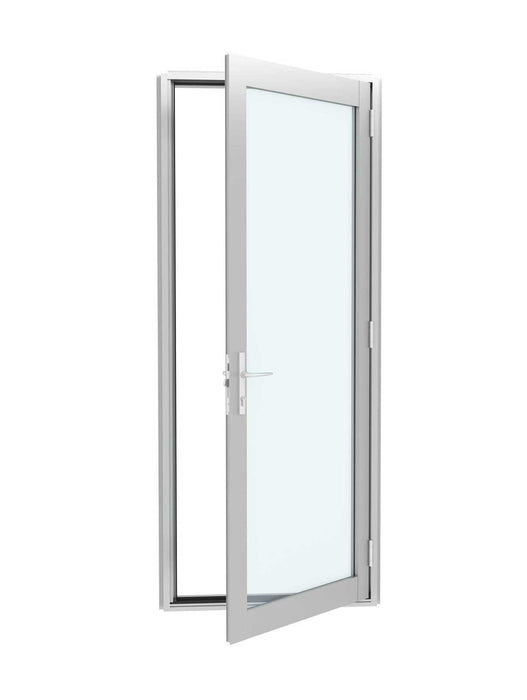 Hinged Door (Open out) + Threshold 2400H x 950W
Original price
$1,251.00
-
Original price
$1,445.00
The Carinya Select Hinged Door is a premium product designed for those seeking superior functionality and style as a grand entry to their home.
Consisting of a modern designer look, the Carinya Hinged Door extrusions are a consistent 85mm wide face on both the stiles and rails, combined with a 40mm thick panel. This allows a balanced visual face and allows a vast array of hardware lock options.
A generous 125mm frame allowing for integrated screening, as well as multiple combinations of single, double or sidelights, the Select Hinged Door is the optimal choice.
A 92mm frame is also available for when screening is not required or for typical open out configurations. This also allows flexibility in design and budget.
The Carinya attention to detail includes concealed flush bolt brackets, reducing visible fixings, as well as custom extrusion design allowing for clean interaction with door hardware
The entire Carinya Collection has been fully tested to meet or exceed Australian Standards AS2047, AS1170, AS1191 and AS3959.
Screening

Carinya is created by Alspec - Australia's No.1 aluminium system supplier and we also offer an extensive range of window screening and home improvement products for your home. In addition to standard fibreglass and aluminium insect screening, we also offer the latest technology in high visibility screening.
Hardware
The Carinya Windows and Doors has been designed with matching stylish hardware, with the option for a lockable or non-lockable proprietary handle. The slim line design, mounted in an easily accessible position on the rear of the sliding sash, offers ease of use and minimises view obstruction.
Energy Efficiency
The Carinya Collection of aluminium framed windows and doors has been specifically designed to be environmentally friendly, reflecting Carinya's commercial market heritage, where thermal and acoustic performance are often critical.

Carinya frames are designed for eco-friendly Low E glass, high thermal and high acoustic performance 10.5mm glazing. Remember the three most important issues for achieving maximum energy efficiency in a home are:
Orientation - always try and have living areas facing north with seasonal shading.
Insulation.
Window quality and performance.